Almeria Property Sales from InmoCela
Cela is a town in the Almanzora Valley some 3 kilometres from Tijola, 50 minutes from the coast, 1¼ hours from Almeria and 1½ hours from Granada.
Cela is especially known for it's natural hot spring, whose temperature remains permanently between 24º-25º celsius and flows at 42 litres per second. As a public spring, the general public are able to enjoy Cela's Balsa, bathing for free for the entire year at any time of the day and also make use of it's surrounding green area and restaurants. Cela's Balsa makes the town a great place to enjoy a holiday or a permanent residence.
More than 22 years experience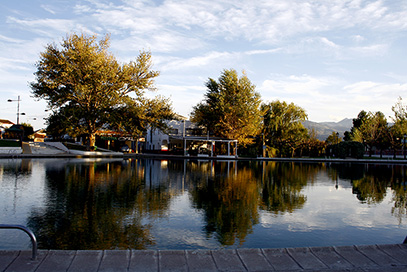 With over 22 years in the industry we have the knowledge and experience to help you find that special Spanish property that you've been searching for.
Our portfolio includes a wide range of Spanish properties such as, Apartments, Cave Houses, Commercials, Cortijos, Country Houses, Duplexes, Farmhouses, Land, Ruins, Town Houses, Urbanisations, Villas and Village Houses. We have Spanish properties both in and out of town, and with hundreds of properties, we are sure to have a property that suits your budget.
We do more
At InmoCela we are happy to share our expertise and knowledge with you. If you need a mortgage we can assist in making the necessary applications. We will give you an honest estimate of any ancillary costs involved with buying in Spain, such as notary fees and taxes. As for the major utilities - water, electricity and telephone, we'll help with either acquiring them for you or transferring them into your name if need be.
Looking to build or renovate?
We have the know how to get project up and running. We'll help cut through the red tape and put you in touch with reliable professionals or if you'd prefer we can manage your project for you from start to finish.